Finding Truth In an Illusory World
 ~@ This disgusts me!… A genuine protest represents the values of each 'individual' involved, who have come together for a common goal…. Getting paid to protest reminds me of ISIS fighters, who state that they 'fight for the paycheck' so they can feed their families.. This is an insult to REAL ACTIVISM… However, I feel it indicates the desperation of the populace, 'for a paying job'…..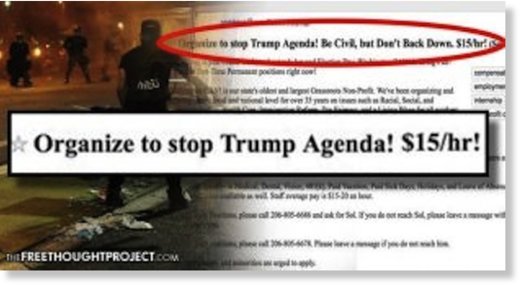 Rumors have circulated since protests and riots broke out following the election of Donald Trump last week claiming billionaire globalist and notorious meddler George Soros is backing the anti-Trump movement in an attempt to further destabilize the nation.
Although the links thus far have, indeed, circumstantially indicated Soros' involvement, the connections haven't been entirely clear — until now.
While it's certainly true Soros hasn't…
View original post 1,075 more words