Finding Truth In an Illusory World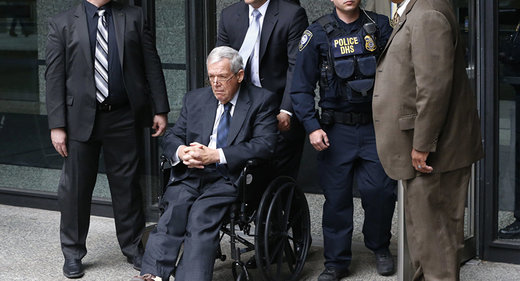 Former Republican Speaker of the House Dennis Hastert was sentenced to 15 months in prison on Wednesday after a judge referred to him as a "serial child molester," making him one of the highest-ranking politicians in US history to go to prison.
Hastert, 74, pleaded guilty last year to paying $3.5 million in hush-money to a man to keep the molestation secret. Law enforcement found that Hastert had sexually abused at least four boys while coaching sports at Yorkville High School in Illinois.
"Nothing is worse than using serial child molester and Speaker of the House in the same sentence," said the judge, who sentenced the Republican politician to nine months longer than the six-month sentence recommended by the prosecution.
"I hope I never see a case like this again," said the judge.
One of Hastert's…
View original post 490 more words